You can obtain a copy of your current bill or previous bills by logging into
Electronic Bill
and selecting the bill you want to view. It has the same details as a regular paper bill and you can easily print or save a copy.
Note: We keep copies of your detailed bills for a maximum of 12 months. Print or save copies of your bill if you need them for a longer period.

For quick reference, use the following checklist to obtain copies of your previous bill. For more guidance, follow the detailed step-by-step instructions.
What you need before you start
Your Electronic Bill log in information. If you do not have a login, visit our Register for Electronic Bill support article.
Checklist
Select a date and click view to see a previous month bill
Follow these easy steps
Go to My Services – Electronic Bill.
Log in with your username.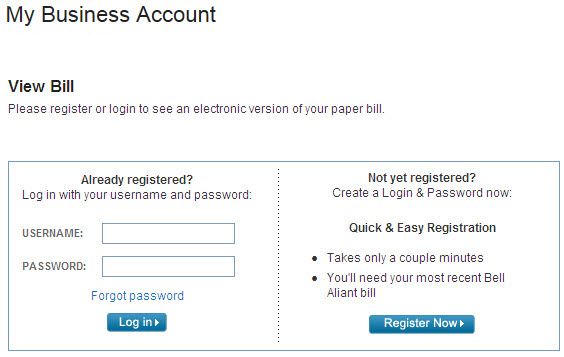 In the View Bill section, locate View Detail or Previous bills.
Select a bill date from the drop down box and click view to see your bill.
A PDF version of your bill will open in a new tab or window. If you do not see your bill, you need to ensure that your pop up blocker is set to allow pop ups from bellaliant.net.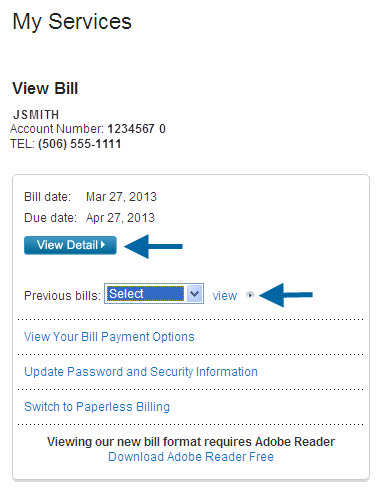 You have successfully obtained a copy of your bill