Fibe TV app
Get information on how to use the Fibe TV app to access your Fibe TV channels from your smartphone, tablet and streaming devices. Learn more about the Fibe TV app.

Crave

Prime Video

hayu

YouTube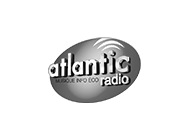 Atlantic Radio
Enjoy live broadcasts from Atlantic Canada radio stations through one easy-to-use menu.

Stingray Music
The Stingray Music app, only available on Fibe TV, lets you access all your favourite stations through an easy-to-use menu. You can browse stations by genre, see a list of recently played songs, display album cover art, and get detailed information on the artists and songs you're listening to.

The Weather Network.
Get fast and easy access to weather information and other content from The Weather Network, Canada's leading source for weather-related news.

Holiday Countdown (available seasonally)
Watch Santa's journey on Christmas Eve, play a variety of festive games, sing holiday karaoke tunes and much more.

Netflix
How do I find apps on Fibe TV?
To start using applications on Fibe TV, follow these simple steps:
Press the Interactive TV or Apps button, depending on your remote control. The apps appear at the bottom of your TV screen.
Scroll sideways to find the app you want.
Press SELECT and follow the on-screen directions.
NOTE: Some applications require additional setup steps.
To navigate within the Apps tab, use the up/down/left/right/select buttons on your Fibe TV remote control.
Is there a cost to use apps on Fibe TV?
You get the apps at no extra charge when you subscribe to Fibe TV